Birmingham Minibus Hire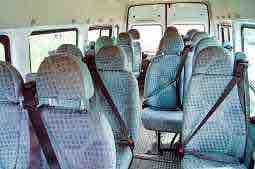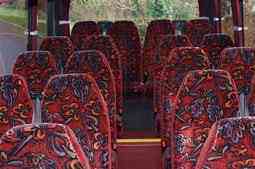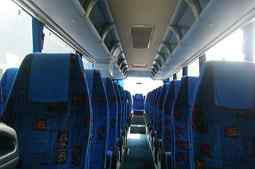 Birmingham – Home 
We offer the best Birmingham minibus hire services, in Birmingham post code district (post codes starting B1 through B99). We are competent to provide minibus and coaches for any group size, for any purpose, and our services are unmatched by competitors. Our vehicles are always in demand for airport transfers, stag do and hen do transportations, transporting guests for funeral ceremonies, for birthday party related transportation, ferrying delegates to and from exhibitions, conferences, trade fairs and other business events, for group of friends to attend concerts, theaters, and sports events, for classmates and tourists to indulge in a days out or sightseeing trip, and for several other purposes.  
 
When you opt for Birmingham minibus hire, do not take claims at face value. Opt for a provider who is known to walk the talk and has the infrastructure to back up their claims. 
 
Our popularity is for good reasons. 
 
Ease of use: Our services are very easy to use, and flexible as well. Take advantage of our simple booking form in the home page of our website, to get an instant quote to wherever you want to go. If you have special requests, such as pick up from multiple points, a trip covering several destinations, or if you want a custom quote with an appropriate vehicle suited to your budget, our ever helpful customer support team, available 24x7x365 through live chat, email, or phone, is always ready to help.  
 
Convenience: When you make a booking, the vehicle is ready at your appointed place and time, sparing your group the hassles of running from station to station, wasting time to catch a bus, splitting up and paying more for taxis, or anything else. You have a safe and reliable transportation, and face no disruption to your best laid plans or schedule. 
 
Fleet Size: We offer a large number of vehicles, including Mercedes 16 seater, Ford Transit, Volvos, and Iveco coaches. You my book our services in advance, but with a large fleet size, we are primed up to serve you at short notice as well, with our vehicles guaranteed to reach your doorsteps within half an hour of making the booking, in most instances. Needless to say, all vehicles are modern, and properly maintained. Our vehicles undergo technical checks before commencement of journey, to minimize chances of breakdown. 
 
On-Board Comfort: Our fleet of minibus and coaches, packed with state-of-the-art gadgets and gizmos, and co-opting all modern comforts such as air conditioning, allow you to travel in the lap of luxury. We also offer premium services that include on-board entertainment, coaches with toilets, snacks and refreshments on request, and more. We can accommodate any special requests you may have, to the extent genuinely possible.  
 
Reliability: We make it a point that are drivers not just drive safe and well, but also go all out to delight the customers. They are flexible and accommodative in their attitude, and know how to rise to the occasion. Our vehicles are fitted with GPS, to facilitate tracking. 
 
Low costs: Our minibus hire in Birmingham is available at amazingly low rates, without cutting corners. When it comes to group travel, our prices are the lowest option you will get in Birmingham, and when you consider the quality of services we offer, you get an absolute bargain. If you are a corporate seeking regular transportation, or a return customer, get in touch with our customer support team for even better special offers, and designing special low cost plans.  
 
Birmingham, England's second largest city, has planet of attractions, and hosts many events that attract groups from all over the world. The teeming city also has several theatre shows, plays, concerts, sports events, and other entertainment options that attract locals. Whether it is visiting the Cadbury World or Birmingham Museum and Art gallery, attending an exciting cricket match at Edgbaston Cricket ground or partaking in any upcoming music concert, visiting a trade fair at the National Exhibition Centre, or spending the day out at the lush Birmingham Wildlife Conservation Park, our minibus hire in Birmingham offers the best choice.  
 
The Yonex All England Open Badminton Championships in March, International Dance Festival in May, Birmingham International Jazz and Blues Festival in July, Moseley Folk Festival in September, and several film festivals round the year are all worthy for groups of friends, family, or tourists to attend, and have a good time. 
 
Travelling in group not just saves cost, but also allows the group to enjoy their time together. Group members may catch up with others, bond better, or indulge in some fun and entertainment when on the move, making best use of time, and creating wonderful memories that last long. With our Birmingham minibus hire services, you leave all your transportation related stress and worries to us, allowing you to take care of your guests, and travel in the lap of luxury. 
 
The best advertisement for our claims is satisfied customers. We spend considerable resources in training our staff, including customer support agents and drivers, and inculcate in them an uncompromising attitude to professionalism and maintaining high quality standards in whatever they do. The results pay off in delighted customers, who leave glowing testimonials about our services. We enjoy a high reputation among locals and regular visitors alike. 
WHY CHOOSE US
Coach Tracker
Flights monitor at all airports
Manage your booking
Printer friendly tickets
G.P.S System
Specialised GPS system Pick you up on time
Timetables
Excellent time keeping
Avoid train delays
Switch to coach to avoid rail disruption
Save money
Save money on all coach sizes
Travelling with us
Voted number 1 for customer service
Luggage capacity
All vehicles have luggage capacity depending on the number of people
---
Online Exclusives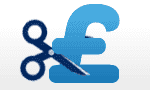 Lowest Rates Guaranteed save money on all sizes coaches.
Creditcards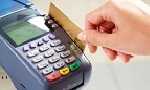 All Credit Cards Accepted
( charges may apply )
Business Accounts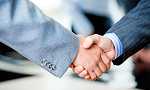 Business Accounts and Contract Work welcome.
Travel to Europe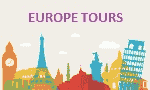 Travel to Europe- All inclusive
24 hours service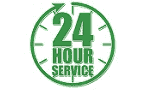 24 hour service 7 days a week.
Airport transfers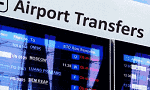 Airport transfers Free parking included at all airports.